By Misty Harris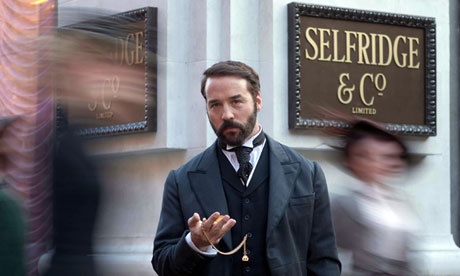 I was in my early teens when I first visited Macy's Department store on 34th Street. At the time, I really was not all that interested in fashion (actually, I was checking out of my tomboy phase). My family had rode the PATH train from Jersey City, NJ into New York and that's when I fell in love. I had never seen a department store that big, spanning an entire block or more. Every year, I watched the Macy's Thanksgiving Day Parade and dreamed of seeing it person. It was great. It took hours for me and my sisters to browse every floor in search of our one special thing we were able to get. I remember what I chose, red and black cowboy boots (sadly those boots are nowhere to be found). We were all so excited to carry the Macy's bag back home. Later on in my early twenties while interning at Seventeen Magazine, I frequently did events at Macy's where I was able to go behind the scenes and onto administration floors and that was (at the time) just as exciting as the public floors. The windows are always amazing, especially at Christmas time. While I don't go in as often as I used to, I still love to gaze at the building (particularly when I'm headed to Penn Station in the wee hours of the morning catching the Amtrak home) remembering how wonderful it felt as a young girl to fulfill a dream of visiting an American treasure.


Another treasure or shopping emporium on my "must visit list" is located across the pond- Harrods Department store in London. A friend of mine recently visited and I told her you must go there and you must bring me something back that says Harrods! Well, she visited and brought me back a fabulous tote that receives compliments everywhere I take it.

But there's a place that I knew little or nothing about until about a month ago. Selfridges. Ever heard of it? It's the second largest department store in Europe. And while the exterior doesn't have the dramatic flair that Harrods does, it appears to be quite the contender in the realm of shopping.
The new PBS series
Mr. Selfridge
peaked my interest in the department store and it has gained a spot on my "must visit list." The star of the series
Jeremy Piven
, as the flamboyant Mr. Selfridge himself, is great as well as the supporting cast. The series follows Selfridge the man as he creates Selfridges the department store. Are you ready to get whisked away to the early 1900's where the floor was the hemline's best friend? Selfridge challenged the conventional way in which women (and men) shopped. He explored a more "hands-on" approach and brought the art of merchandising to the forefront. It's a delightful series (yes, not without scandal). I think you will find it, in addition to Call the Midwife, to be a great spring companion! Yippee! Sunday night TV is back! Look for it at 9 p.m. Sundays beginning March 31 on
WNED-TV
. Sneak peak it now by
clicking here
!